A crowdsourced, historical record of
1670 Poplar Street
Does
1670 Poplar Street

have a dark past?

This listing contains user-submitted reports documenting historically significant events and personal experiences at 1670 Poplar Street, Denver, CO, US, including reports of criminal activity, homicides, deaths, famous residents, and alleged paranormal occurrences. If you have more information about this address, let us know.
Information Reported
Madeleine was at her north east Denver home when an unknown suspect came to her door and confronted her. The suspect then forced his way inside of Madeleine's home and stabbed her to death. As Of January 28, 2022 The person who murdered Madeline was identified as Joe Michael Ervin.
---
Have something to say or share about 's report?
Nearby
Properties in the Housecreep database that are near 1670 Poplar Street
On the afternoon of October 6th, 1970 members of the Denver Police Department responded to the residence of 43 year old Helen Beckam on a report of a medical emergency. Upon arrival, Helen was found deceased inside her home; she had been shot to death. Investigations revealed Helen was confronted at or near her residence by an unknown suspect(s). During this time, the unknown suspect(s) shot Helen Beckam who then retreated into her residence where she was subsequently found. View Listing »
I moved in here when I was nine, it's quite a large house, there was construction to make it two stories after the last owner left. I'm not sure exactly what happened to him, but from what neighbors have told me, it seems like he didn't take good care of the house. The basement is the only part of the house that wasn't restored. I never liked the basement, ever since I've been in that house, Iv'e avoided it. For a while, when I was about 14, I had to sleep in the basement, and that's when I expe… View Listing »
12 year old Eric was in the 7th grade and lived near Congress Park and University Hospital. He had a paper route and loved video games. Eric was found stabbed to death inside his home on October 23, 1981. Anyone with information regarding this case, is asked to please contact the Denver Police Department. View Listing »
This property was listed in the DEA National Clandestine Laboratory Registry. Law enforcement agencies reported they found chemicals or other items that indicated the presence of either clandestine drug laboratories or dumpsites. View Listing »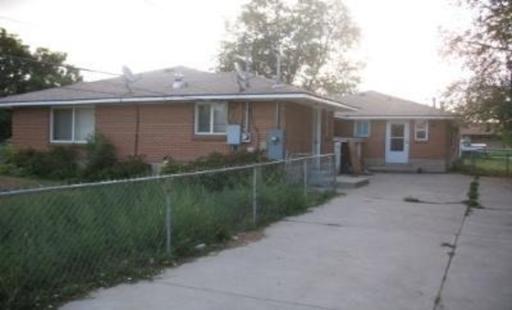 Date: 07/09/1981 Location: 3395 Jasmine Street Synopsis: On the afternoon of July 9th, 1981 members of the Denver Police Department responded to the home of Clarence Harris on a welfare check. Upon entry into Mr. Harris' North Park Hill home both Clarence Harris and his roommate, Valerie Murphy, were found deceased. It was later determined that both victims died of gunshot wounds. The Denver Police Department's Cold Case Unit is seeking information that will lead to the arrest and prosecution … View Listing »
The Vault
Find the exact addresses of 27,000+ murder homes, famous houses, allegedly haunted houses, and other noteworthy properties from all over the world.
Our Community
Meet our community of sleuths