A crowdsourced, historical record of
19 Walnut Street
Does
19 Walnut Street

have a dark past?

This listing contains user-submitted reports documenting historically significant events and personal experiences at 19 Walnut Street, Potsdam, NY, US, including reports of criminal activity, homicides, deaths, famous residents, and alleged paranormal occurrences. If you have more information about this address, let us know.
Information Reported
I grew up in this house and had many experiences during my childhood. Doors would slam on their own, at night you could hear footsteps coming up the old wooden staircase that wrapped around on the second floor. Something constantly kept trying to choke me in this house and i could feel the pressure on my neck while my parents always thought I had asthma during this time after we moved I never had another problem. Things would fall off the shelves and pictures fell off the walls. My room was at the top of the stairs to the right but the room across from it had a v-shaped ceiling from the roof and in that room I ran to wake my sister one night only to see moving red eyes in the open closet, and have my sister sit up in bed yelling at me with only the whites of her eyes showing saying "What do you want!" Inside the door to the basement my mom had a pantry before the stairs where we would can veggies and she would always send us kids to get them because she herself was creeped out of that basement. We also were digging in the back yard (my sister and I) and I can't recall why but we found a glass eye in the ground.
---
Have something to say or share about 's report?
If you would like to talk about it, send me a message. I grew up in a haunted house too.
No news articles or other online sources have been referenced.
Nearby
Properties in the Housecreep database that are near 19 Walnut Street
This property was listed in the DEA National Clandestine Laboratory Registry. Law enforcement agencies reported they found chemicals or other items that indicated the presence of either clandestine drug laboratories or dumpsites. View Listing »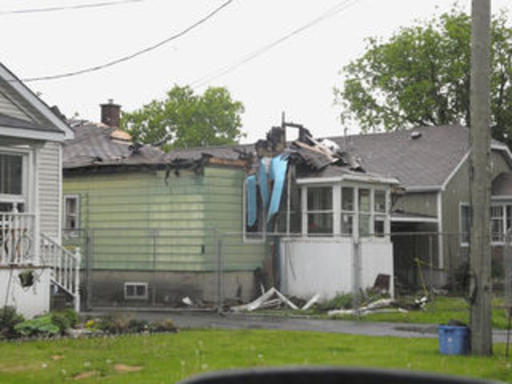 Cornwall Man Charged with Arson: This property was badly damaged as a result of arson. James Quinn was arrested in relation to this incident. View Listing »
Soldier kills wife and leaves her in ravine: Husband kills wife an hides knife and screwdriver used to kill her in rafters of basement. Officer removes evidence from 2598 Summers Road Winchester: Husband murders wife and stashes weapon in house View Listing »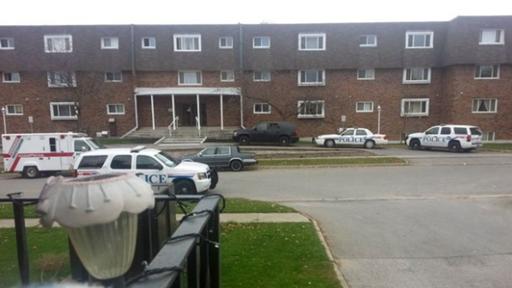 Murder-suicide in north end: A woman and her child are dead in what police are calling a murder-suicide in Brockville's north end. City police were called to 845 Kyle Court Thursday afternoon to check on the well-being of the occupants of an apartment in that complex. Officers entered the apartment and found the two victims dead, police added Friday morning. The victims are an adult female and her young child, said Police Chief Scott Fraser, who described the daughter as pre-adolescent. View Listing »
The Vault
Find the exact addresses of 27,000+ murder homes, famous houses, allegedly haunted houses, and other noteworthy properties from all over the world.
Our Community
Meet our community of sleuths