A crowdsourced, historical record of
2025 Northeast 164th Street
Does
2025 Northeast 164th Street

have a dark past?

This listing contains user-submitted reports documenting historically significant events and personal experiences at 2025 Northeast 164th Street, North Miami Beach, FL, US, including reports of criminal activity, homicides, deaths, famous residents, and alleged paranormal occurrences. If you have more information about this address, let us know.
Information Reported
As summarized on Wikipedia: Crestview Towers is a mid-rise condominium building in Miami-Dade County, Florida built in 1972 that was closed and immediately evacuated the evening of July 2, 2021 by order of the city of North Miami Beach due to the building being structurally and electrically unsound. The building was 9 years delinquent on its 40-year recertification, which had become a focus of city and state authorities in the wake of the Surfside condominium collapse the previous week. On August 9, 2021, a fire started in a unit on the second floor which was possibly electrical in nature which was extinguished, the building was vacant due to a previously ordered evacuation by the city.
---
Have something to say or share about 's report?
Nearby
Properties in the Housecreep database that are near 2025 Northeast 164th Street
Kit Darrant, 16, stabbed his mother to death, Renette Emile, 35. When police discovered the body, it had signs of decomposition. Darrant later confessed to the murder. He lived in the home with his mother's corpse for 8 days. The night of the murder, prosecutors say Darrant got into argument with his mother after coming home late. He strangled her, but because she was still alive, he fetched a knife from the kitchen and stabbed her over 100 times. As the body decomposed, he threw a party for ove… View Listing »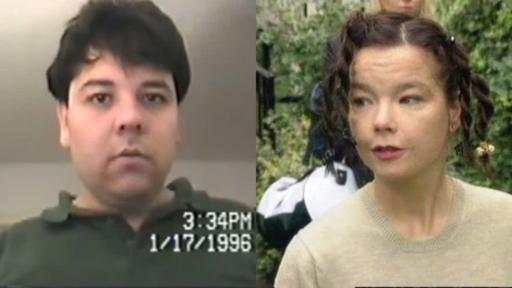 Ricardo López, known as the Björk stalker, committed suicide in Apt. A after sending a letter bomb to the Icelandic singer. He developed an obsession with Björk in 1993 and became angry when she began a romantic relationship with fellow musician Goldie. To "punish" her, López built the aforementioned bomb using sulfuric acid in a hollowed-out book. The device was designed to explode and kill or seriously injure Björk as she opened it. Four days after the suicide, López's body was discovered by p… View Listing »
Wake Drive by shoooting: Chadrick G Davis and Sr earnest terrell Williams have been shot dead whilst attending a wake. Chadwick was a fire fighter and Earnest was expecting a son. It was a drive by shooting. No arrests yet. View Listing »
Fashion designer Gianni Versace murdered by Andrew Cunanan in killing spree View Listing »
This property was listed in the DEA National Clandestine Laboratory Registry. Law enforcement agencies reported they found chemicals or other items that indicated the presence of either clandestine drug laboratories or dumpsites. View Listing »
The Vault
Find the exact addresses of 27,000+ murder homes, famous houses, allegedly haunted houses, and other noteworthy properties from all over the world.
Our Community
Meet our community of sleuths