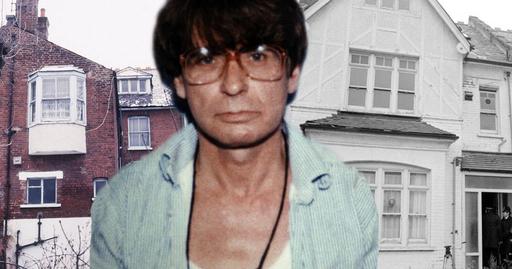 A crowdsourced, historical record of
23 Cranley Gardens
Does
23 Cranley Gardens

have a dark past?

This listing contains user-submitted reports documenting historically significant events and personal experiences at 23 Cranley Gardens, London, England, GB, including reports of criminal activity, homicides, deaths, famous residents, and alleged paranormal occurrences. If you have more information about this address, let us know.
Information Reported
This one-bedroom North London flat was home to serial killer Dennis Nilsen, and one of two homes where he lured his 15 victims. Nilsen lured men and boys to this flat and another in Cricklewood, which also remains standing but is not thought to be occupied, and killed them before carving up and boiling their remains – which he then hid or flushed away.
---
Have something to say or share about 's report?
Nearby
Properties in the Housecreep database that are near 23 Cranley Gardens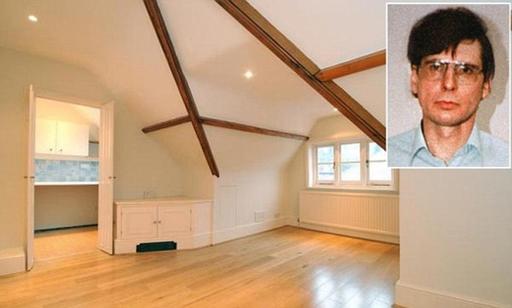 Dennis Nilsen serial killers home. The 'very sweet' home of serial killer Dennis Nilsen where he murdered and carved up three of his 15 victims. The serial killer was only caught out after moving to the flat, where he lived in the attic and had no access to a garden. After complaints about the smell, a plumber found 30 to 40 pieces of human flesh beneath the manhole cover, leading to Nilsen's arrest. View Listing »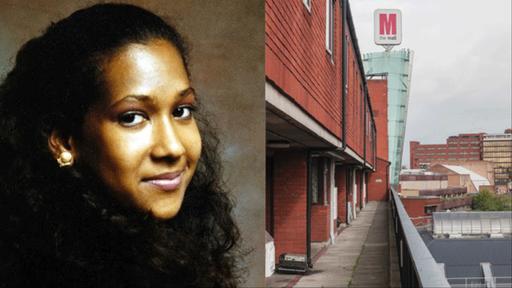 Joyce Carol Vincent, 38, was found dead on 25 January 2006 in her Sky City flat above Wood Green Shopping City. Her body was mostly skeletonised and it was determined that she had died over two years prior in December 2003 with neither family, co-workers, nor neighbours taking notice. While remains were too badly decomposed to conduct a full post-mortem, the cause of Vincent's death is believed to have been either an asthma attack or complications from a recent peptic ulcer. Director Carol Morle… View Listing »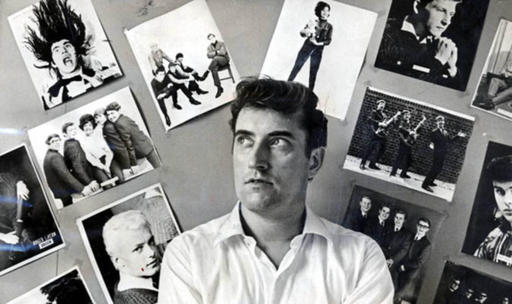 This is the home studio of 1960s record producer, Joe Meek, who was known for producing such songs as "Telstar" & "Have I The Right", his innovative studio techniques, and for being a pioneer of space/experimental pop music. This address is also the location in which he gunned down his landlord in 1967, before shooting himself. As his career as a record producer waned, Meek suffered from many mental health issues and became extremely paranoid. He also became deeply obsessed with the occult and t… View Listing »
Charles Babbage (Mathematician, astronomer and computer pioneer) lived here. View Listing »
The Vault
Find the exact addresses of 27,000+ murder homes, famous houses, allegedly haunted houses, and other noteworthy properties from all over the world.
Our Community
Meet our community of sleuths