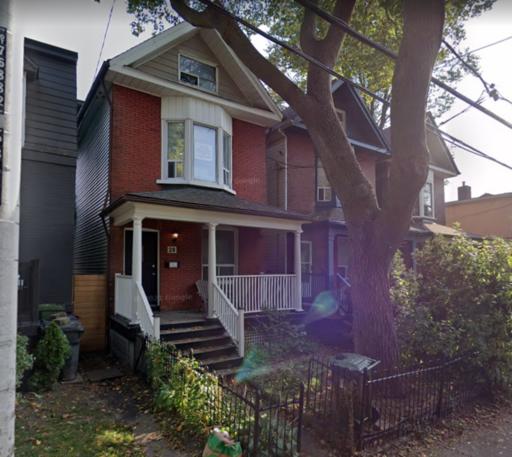 A crowdsourced, historical record of
29 Kintyre Avenue
Does
29 Kintyre Avenue

have a dark past?

This listing contains user-submitted reports documenting historically significant events and personal experiences at 29 Kintyre Avenue, Toronto, ON, CA, including reports of criminal activity, homicides, deaths, famous residents, and alleged paranormal occurrences. If you have more information about this address, let us know.
Information Reported
On the evening of July 24th, 2007, a contractor was working on this old East Toronto home when he spotted something strange. While looking for electical wires, he noticed a wrapped package set between the attic floorboards. Wrapped in a floral comforter and tied with butcher string, the contractor tossed the package to the floor. Quickly cutting through the ties, he uncovered more wrapping inside. A newspaper dated 1925, hid something unsettling. At first, the contractor thought he had uncovered the skeletal remains of a dog or cat, but quickly realized the remains belonged to an infant. This startling discovery spurred much speculation as to the unidentified remains. Early research by reporters, through libraries, land registries and the Ontario archives suggested that it may have been the offspring of Della Emily (nee Rutter) and Wesley Llewellyn Russell, who owned the home from 1919 until 1941. An autopsy placed the infant at 80 years old at the time of discovery and did not reveal any signs of injury or stab marks. Without an identity, the baby has been referred to only as Baby Kintyre. The mystery continues to this day.
---
Have something to say or share about 's report?
Related Lists
This address belongs to the following Housecreep curated lists
Nearby
Properties in the Housecreep database that are near 29 Kintyre Avenue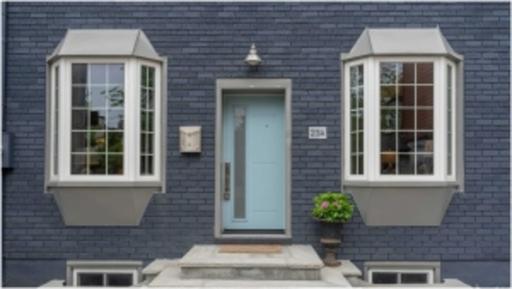 The front door of the Satan's Choice Motorcycle Club Toronto clubhouse on Kintyre Avenue is blown off. It is believed that a handheld rocket launcher was used in the attack. View Listing »
On April 14 1943 a two year old child accidently turned on the burners of a small gas stove resulting in the death of the child and her infant sister. View Listing »
Woman stabbed to death: Stella Burdo, 40, was stabbed to death. Suspect Charles Joseph Waldron died in custody in 1999. View Listing »
Woman stabbed to death in Apt. 2: Jamila Hassan, 27, was stabbed to death by her brother, who then attempted to take his own life, but failed. View Listing »
Police raid club and make arrests: Police raided the Classic Athletic Club at 728 Queen Street East and arrested four men for keeping a betting place, with 17 other persons taken into custody for being found in such an establishment The police had received a tip that an extensive race-track betting operation was being conducted in the athletic club, and a number of betting slips were being torn up as the police entered the premises. View Listing »
The Vault
Find the exact addresses of 27,000+ murder homes, famous houses, allegedly haunted houses, and other noteworthy properties from all over the world.
Our Community
Meet our community of sleuths