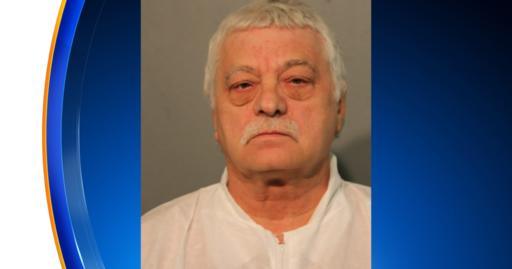 A crowdsourced, historical record of
6733 West Irving Park Road
Does
6733 West Irving Park Road

have a dark past?

This listing contains user-submitted reports documenting historically significant events and personal experiences at 6733 West Irving Park Road, Chicago, IL, US, including reports of criminal activity, homicides, deaths, famous residents, and alleged paranormal occurrences. If you have more information about this address, let us know.
Information Reported
Former condo president Krysztof Marek left multiple cryptic letters in his condo before going on a shooting rampage in his complex that results in the death of five. The victims were Tsvetanka Kostadinova, age 43, Ivaylo Popov, age 43, Iskra Pourel-Popova, age 65, David Hanik, age 61, and Jolanta Topolska, age 53. Marek was allegedly facing eviction and had disputes with his neighbors.
---
Have something to say or share about 's report?
Nearby
Properties in the Housecreep database that are near 6733 West Irving Park Road
Mother and son fatally assaulted: McCullough, alias Clough, Arthur - Age 9; Anna - Age 38 - Mother and son, fatally assaulted at about 1:30 AM, 12/16/28, in their bungalow home, 3930 N. Nordica Ave., by their husband and father, James McCullough, alias Clough, who used an axe and furnace shaker. He spared the life of another son, 10 years old, and escaped in his automobile. He had lost his job and the mortgage on their home had been foreclosed. 33 Dist. View Listing »
Man shot to death: Chenoweth, Claude - Age 42 - Shot to death sometime about midnight, 4/16 - 4/17, in his home, 3828 Oketo Ave., by his wife, Belle Chenoweth, who appears to be mentally deranged. On 4/18/30 the woman was held by the Coroner. 33 Dist. 5/26/30 Declared Insane & committed to Kankankee Asylum - Frankhauser. View Listing »
Child beaten to death: Sherman, Eliz. - Age 13 - Fatally assaulted at 7AM, 5/16/30, in the bedroom of her home, 3304 Oconto Ave., by her apparently demented father, Everett R. Sherman, who, after decapitating two pets, a puppy and a rooster, attacked the rest of the family with an axe. Following the assaults he was committed to an insane asylum in Knoxville, Tenn. His holdover on a charge of murder was recommended by the Coroner on 6/4/30. Sherman was brought back and on 6/19/30 held in $25,000.… View Listing »
Woman shot to death: Laage, Helen - Age 32 - Shot to death at 6:45 P.M., in her home, 5738 Grace St., by her step-father, Michael Brennan, who also wounded his wife. By a court order 1622 Brennan was restrained from living with his family but was allowed to sleep in the basement. On 10/6/26 he was held by the Coroner. 27 Dist. 1/17/27 -to Joliet Pen - Hopkins. View Listing »
Woman shot to death: Fucks, Anna - Age 36 - shot to death at home, 6948 George St., by her husband, Ignatz, who broke in and shot her and attempted suicide. On 4/23 he was held by the Coroner. 26 Dist. 6/19/23 - Life term in Joliet Pen. - Kersten. View Listing »
The Vault
Find the exact addresses of 27,000+ murder homes, famous houses, allegedly haunted houses, and other noteworthy properties from all over the world.
Our Community
Meet our community of sleuths