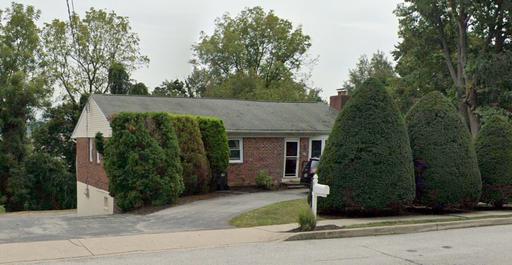 A crowdsourced, historical record of
705 West Forge Road Valley
Does
705 West Forge Road Valley

have a dark past?

This listing contains user-submitted reports documenting historically significant events and personal experiences at 705 West Forge Road Valley, King of Prussia, PA, US, including reports of criminal activity, homicides, deaths, famous residents, and alleged paranormal occurrences. If you have more information about this address, let us know.
Information Reported
Home of Dr. Jay C. Smith, convicted of the famous "Main Line Murders." In June 1979, the body of Philadelphia-area school teacher Susan Reinert was found, bound in chains in the trunk of her car in a Harrisburg-area parking lot. Reinert's daughter and son, ages 11 and 10, had disappeared, never to be found. The married Reinert's lover, fellow Upper Merion School District High School teacher William Bradfield, was later convicted of plotting the crime and sentenced to life in prison. Bradfield died behind bars in 1998. The man police claimed carried out the killings, the school's former principal, Jay C. Smith, aka "The Prince of Darkness" also was convicted and sentenced to be executed. Smith was released after evidence, including information secured by former Patriot-News reporter Pete Shellem, indicated misconduct by prosecutors in Smith's case. Smith died in 2009. In 1998, a photograph that was likely developed in 1986 was found at Smith's residence at 705 W. Valley Forge Road. The photograph shows a small statue of a hooded figure, possibly in a wooded area. Police believe this photograph may hold the key to finding the remains of Karen and Michael Reinert. Searches have been conducted, yet there have been no remains found as of yet. Police continue to take tips as to where this statue may be. If the statue could be found, it would hopefully lead to the recovery of the children's remains. Along with the photograph, which was found among several boxes, police also found letters that appeared to be written in code. Some theorize that somewhere out in the world, another person involved in the murders exists and could tell them where the Reinert children are.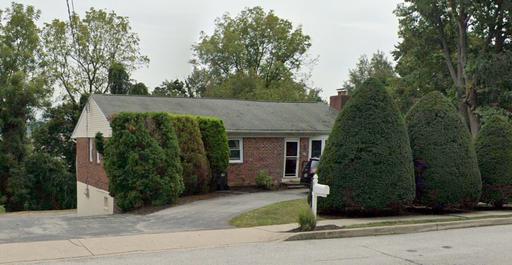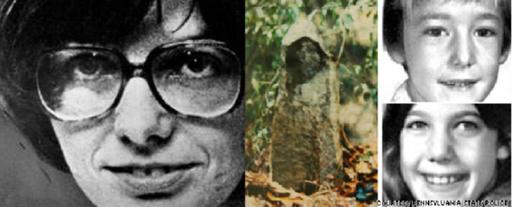 ---
Have something to say or share about 's report?
Nearby
Properties in the Housecreep database that are near 705 West Forge Road Valley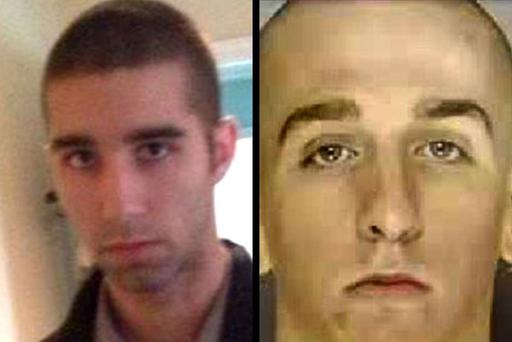 Malvern police went to check for Ferguson at his home on Miner Street. When they arrived they spotted a bullet hole in a window and called county detectives. Searching the garage apartment, Detective Gary Lynch spotted other bullet holes in the walls, as well as blood on the floor and a spent .380 cartridge. He discovered Ferguson's lifeless body buried under a bean bag chair and other debris. Searching for Dudas after speaking with Ferguson's grandmother, detectives went to Caroselli's family… View Listing »
This property was listed in the DEA National Clandestine Laboratory Registry. Law enforcement agencies reported they found chemicals or other items that indicated the presence of either clandestine drug laboratories or dumpsites. View Listing »
Things that happened in home were: heat/ac being turned on full blast (Heat in summer AC in winter), TV's turned on/off when no one around, 3 knocks on the back door at several times of the day, hot water suddenly becoming ice cold while showering well before the tank was empty of hot water (Less than a minute of running), things tossed into air, doppleganger children (you'd see one of my daughters in a room that they were nowhere near), possible short possession of my children's father, childre… View Listing »
Haunted by child, perhaps family. - Siblings and I all had same violent imaginary friend, same description, same name, despite all of us being born years apart - Humanoid figures standing in basement by play room - Lights flicking on and off - Glass shattering in empty rooms - Humanoid figures seen at night staring out windows - Voices calling for violence View Listing »
29yr old Maurice Louis murdered 4 people inside the Walton Avenue home. The victims were identified as Louis' mother, Janet Woodson, 51; her husband, Leslie Holmes, 56; and sons Sy-eed Woodson, 18; and Leslie Woodson, 7. They were all killed by gunshot wounds to the head. View Listing »
The Vault
Find the exact addresses of 27,000+ murder homes, famous houses, allegedly haunted houses, and other noteworthy properties from all over the world.
Our Community
Meet our community of sleuths